Services & Amenities
Each day is an opportunity to live a life of joy and purpose. Whether you're joining our community for Independent Living, Assisted Living, or Memory Care, you will be able to choose from an array of everyday activities and special events that are both accessible and enjoyable for residents of all physical and cognitive abilities. You're never required, but you're always invited to participate at your leisure. Make your own way to meaningful living at The Castlewood Senior Living.
All the Amenities
The Castlewood Senior Living brings experiential living right to your doorstep. We have an onsite fitness center, cozy movie theater, well-stocked library, salon, barber shop, and more.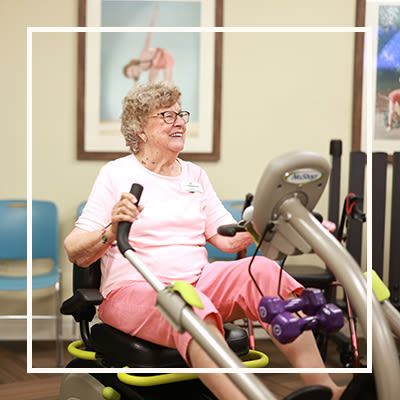 New Experiences
If you think low-maintenance retirement living is just puzzles, bingo, and board games, we've got great news for you. Join us for classes, activities, or a field trip to local museums, galleries, and more.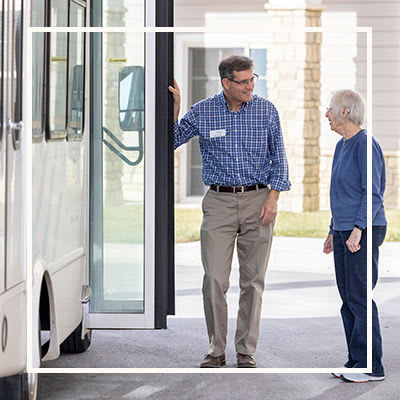 Care & Support
Best of all, we'll be right here to offer a word of encouragement and a safety net while you're out here living your best life with confidence.
Helping


Hands

Let us take care of the everyday tasks that eat away at your time and energy, while you use your resources to create a life that satisfies your personal needs. In addition to providing personalized care and assistance with the activities of daily life, including bathing, toileting, dressing, and more, we also take care of the housekeeping, cooking, and property maintenance, so you don't have to. More importantly, we keep things fresh and interesting with a selection of new favorites, like skill-building workshops, virtual seminars, and live performances from professional artists. We love visiting local museums and historical sites, restaurants, shops, breweries, vineyards, and more. This is the lifestyle you've been looking for.