Established by the National Center for Assisted Living (NCAL) in 1995, National Assisted Living Week® recognizes the role of assisted living in America while providing a unique opportunity for residents, their loved ones, staff, volunteers, and the surrounding communities to recognize the role of assisted living in caring for America's seniors and individuals with disabilities. The annual observance encourages assisted living communities around the country to celebrate the individuals they serve while simultaneously educating members of the public about what assisted living truly looks like.
This year, The Castlewood Senior Living is celebrating the 2022 theme of "joyful moments" from September 11th to September 17th by recognizing how each department plays a role in creating joy for our residents and staff members. ​​​​ ​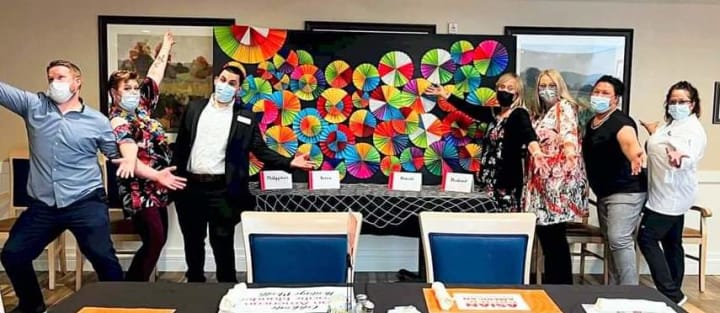 Being a leader in a senior living community is being an advocate for everyone at the community and putting my heart and soul into making it a wonderful community for staff and residents.
Our team creates joyful moments on a regular basis in our community with staff interacting with residents as much as possible.
Resident Richard Wikoff says what brings him the most joy about living at The Castlewood Senior Living is the availability of food. "We can order all during the day and there are snacks available at night." His favorite memory, so far, is interacting with Rochelle, especially the month in pictures presentation.
We plan to make National Assisted Living Week a special week in our community by celebrating with staff and residents, including games, food, and entertainment.
Follow us on Facebook to witness all our joyful moments, but especially from September 11th to September 17th as each department celebrates National Assisted Living Week and the many ways each team brings joy to our community staff and residents!
#NALW #whatseniorlivinglookslike