July 26th is National Disability Independence Day, which commemorates the signing of The Americans with Disabilities Act (ADA), which happened on July 26, 1990. The ADA prohibits discrimination against people with disabilities in several areas, including employment, transportation, public accommodations, communications, and access to state and local government programs and services.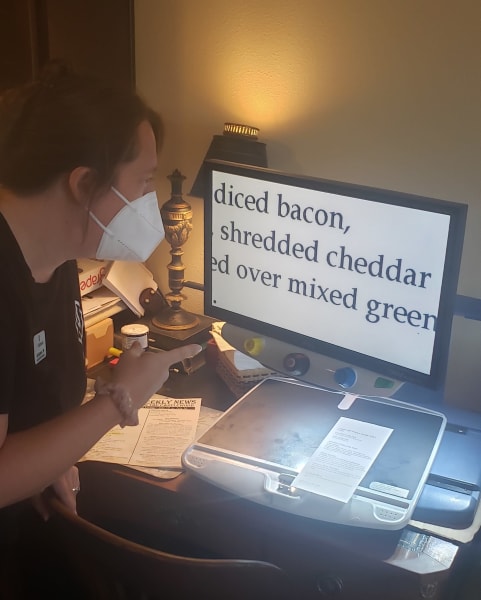 ADA compliance means the appropriate and reasonable accommodations are in place for disabled persons. This includes things like large print, interpreters, wheelchair ramps, and allowing service animals.
Statistically, there are over 54 million Americans with a form of disability. When that number is broken down, that's about 19 percent, or one in every five, Americans. As the population grows and ages, this number will only increase, making these regulations increasingly more important.
As the Plant Operations Director at The Castlewood Senior Living, an ADA compliant community that serves several individuals with disabilities, I work every day to keep our building accessible and safe.
Everything has become safer and more accessible to those with disabilities since the ADA. This is important to ensure that everyone in society has an equal chance to live a full life.
We continue to keep up on the maintenance of our auto push button doors, so any resident who wishes to go outside can do so at any point. We also work hard to make certain our signage includes braille for the blind.
Anytime we clean we are aware of those who have trouble walking or have a wheelchair. The crew always put out wet floor signs, even when we clean the carpets, to warn those who struggle walking to be aware of potential slip and fall dangers.
At home I've put up a railing in my stairwell for my mother who struggles going down the stairs. I've also installed higher toilets to assist my elderly in-laws when they visit. 
Our goal in everything we do is to continue providing the best possible accessibility opportunities to everyone within our community.