Just as it is at home, at The Castlewood Senior Living, preparing for winter can be an arduous task. There are several projects that need to be completed in preparation for cold weather and few of them are easy, especially when Jack Frost decides to come a little early, like this year.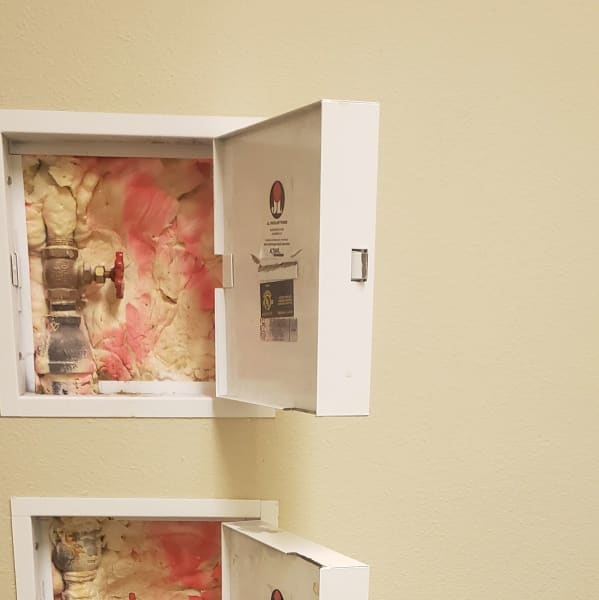 Our homes and businesses can be affected by how quickly we can accommodate these tasks. If we move too early, we miss out on some of the creature comforts. If we wait too long, we run the risk of finding issues at the most inconvenient times (like a broken heater on the night the weather unexpectedly dips below freezing).
Preparation is a strong part of the human condition. Whether storing vegetables and meat or cutting firewood, our ancestors have been preparing for winter weather since their beginning. These days, preparing for cold weather is just a little more complex.
There are some tasks we do in the community to prepare for colder weather and freezing temperatures. We winterize our water fountain in memory care by draining the water and shut off the water to it from our sprinkler room. We also blow down our sprinkler riser daily to prevent the pipes from freezing. Being prepared is important because of safety. Not being prepared is risking your residents' and staffs' health and safety. We're trying to avoid disasters.
Cool summer nights remind me that it will only get colder and colder. I've been around this business for a while and know when it's fall, it's time to prepare for winter. Our regional team also brought up that it was time to start prepping for winter.
No matter how big your house or successful your company, mother nature always seems to creep up on us this time of year. If you get ahead of it and plan for cold weather, you can save big on both stress and dollars.